Janet Frood Professional Bio
Janet Frood is an internationally certified executive, leadership and team coach. She is a caring and provocative ally for leaders and organizations as they boldly transform. She is also a sought-after workshop facilitator on topics including change resilience, team trust, and daring leadership.
With a degree in social behaviour and international coaching credentials, Janet is uniquely qualified to help individuals, teams, and organizations confront the status quo, find the opportunity that lives within change and cultivate conditions for healthy cultures and collaboration. She is a certified Gallup Strengths Coach and a Certified Dare To Lead™ Facilitator based on the work of Brené Brown.
In addition to being the CEO of Horizon Leadership Institute, Janet serves on the Faculty of CRR Global, a coach training organization. Janet is active in her community currently serving as a mentor to several social entrepreneurs and emerging leaders. She is also the self-appointed "Listener in Residence" at London's Innovation Works, a co-working space for Social Innovators! (Learn more…)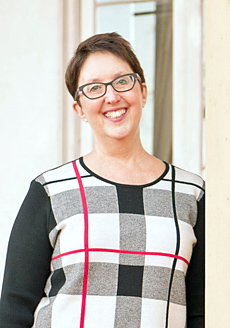 Education
Queen's University, BA. Social Behaviour
Centre for Philanthropy/Western University, Certificate in Non Profit Management
Richard Ivey School of Business, Executive Leadership Program
Coaching Credentials
Coaches Training Institute, Certified Professional Co-Active Coach (CPCC)
CRR Global, Organization & Relationship Systems Certified Coach (ORSCC)
International Coaches Federation, Professional Certified Coach (PCC)
Dare To Lead™ – Certified Dare To Lead Facilitator (CDTLF)
Gallup-Certified Strengths Coach
Memberships
International Coaches Federation
Canadian Association of Positive Psychology
Pillar Nonprofit Network
Janet is certified to deliver a variety of Tools and Programs.